BBQ Meatloaf is a savory and flavorful dish that combines the classic comfort of meatloaf with the tangy and smoky flavors of barbecue sauce.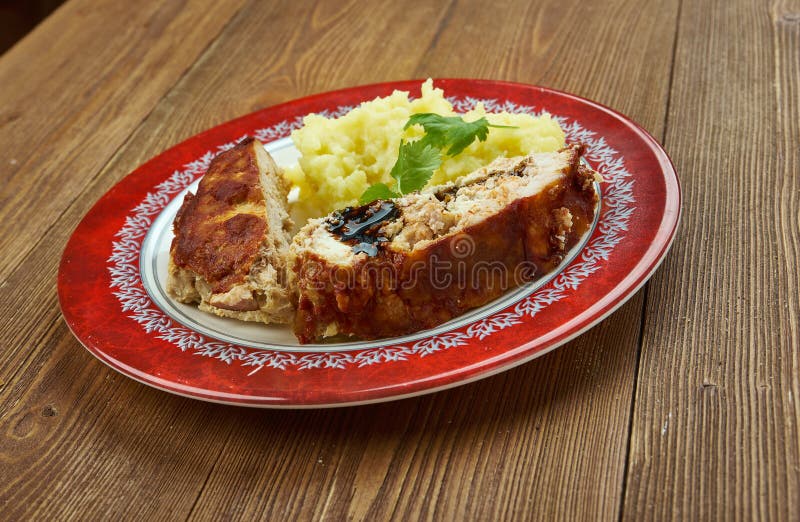 Made with ground beef, breadcrumbs, eggs, onions, garlic, and a generous amount of barbecue sauce, this dish is perfect for any occasion and is sure to satisfy your cravings for both meatloaf and barbecue.
Table of Contents
Perfect Dish for Any Occasion
BBQ Meatloaf is a classic dish that combines the comfort of meatloaf with the smoky and tangy flavors of barbecue sauce. This dish is perfect for any occasion, whether it's a family dinner or a backyard barbecue. In this article, we'll take a closer look at what makes BBQ Meatloaf so special and how you can make it at home.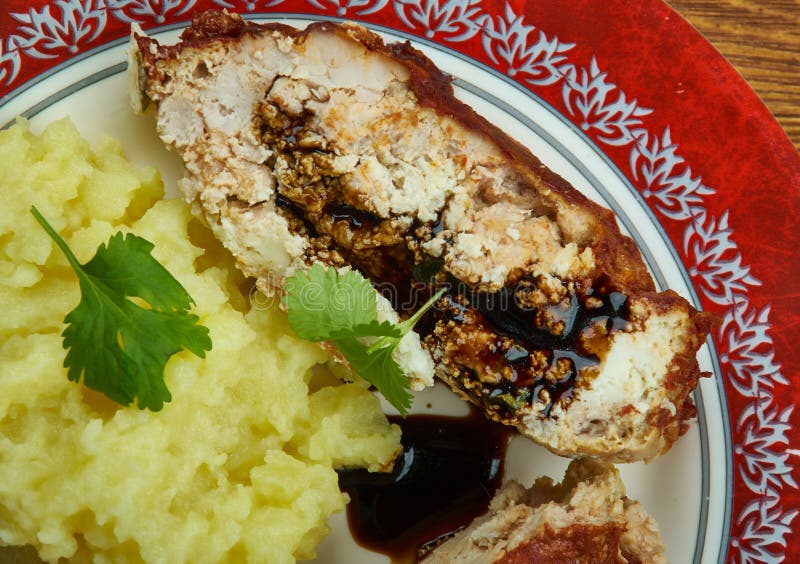 The Key Ingredients
One of the key ingredients in BBQ Meatloaf is, of course, the barbecue sauce. This sauce adds a rich and tangy flavor to the meatloaf that sets it apart from traditional meatloaf recipes. You can use your favorite store-bought barbecue sauce or make your own from scratch. If you're making your own sauce, be sure to include ingredients like ketchup, brown sugar, Worcestershire sauce, and vinegar to give it that classic barbecue flavor.
Another important ingredient in BBQ Meatloaf is ground beef. You can use any type of ground beef you like, but many people prefer to use lean ground beef to keep the dish on the healthier side. You can also mix in other meats like pork or turkey for added flavor and texture.
How to Make
To make BBQ Meatloaf, you'll need to combine your ground beef with breadcrumbs, eggs, onions, garlic, and other seasonings like salt and pepper. Mix everything together until well combined and then shape the mixture into a loaf shape. Place the meatloaf in a baking dish and then cover it with your favorite barbecue sauce.
Bake the meatloaf in the oven for about an hour or until it's fully cooked through. You can also add additional barbecue sauce during cooking if you want to keep it extra saucy.
Once your BBQ Meatloaf is done cooking, let it rest for a few minutes before slicing into it. This will help keep all of those delicious juices inside the meatloaf where they belong.
Tips
Serve with mashed potatoes and green beans for a classic comfort food meal.
Leftovers can be stored in an airtight container in the refrigerator for up to three days.
Recipe
BBQ Meatloaf
BBQ Meatloaf is a savory and flavorful dish that combines the classic comfort of meatloaf with the tangy and smoky flavors of barbecue sauce.
Prep Time: 15 minutes     Cook Time: 60 minutes
Total Time: 75 minutes  Servings: 8
Ingredients
2 lbs. ground beef
1 cup breadcrumbs
2 eggs
1 onion, finely chopped
3 cloves garlic, minced
1/2 cup barbecue sauce, plus extra for topping
1 tsp. salt
1/2 tsp. black pepper
Directions
Preheat the oven to 350°F (175°C). Grease a loaf pan with cooking spray or butter.

In a large mixing bowl, mash the bananas until smooth and creamy.

Add the eggs one at a time, whisking continuously.

In a separate bowl, mix together the flour, sugar, baking powder, baking soda, and salt.

Gradually add the dry ingredients to the wet mixture while stirring until well combined.

Gently fold in the fresh blueberries until they are evenly distributed throughout the batter.

Pour the batter into the prepared loaf pan and bake for 50-60 minutes or until a toothpick inserted into the center comes out clean.

Let it cool for at least 10 minutes before slicing and serving.
Notes
For best results, use ripe bananas with brown spots on their skin as they are sweeter and easier to mash.
You can use frozen blueberries instead of fresh ones if they are not in season. Just make sure to thaw them before adding them to the batter.
Nutrition Facts (per serving)
Calories: 250, Total Fat: 9g, Saturated Fat: 1g, Cholesterol: 35mg, Sodium: 170mg, Total Carbohydrates: 39g, Dietary Fiber: 2g, Sugars: 16g, Protein: 4g.